Quality and R&D Director
---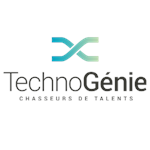 Our client is a manufacturing company that has been firmly established in Quebec for over 65 years and specializes in developing and manufacturing products for the residential construction sector. They are currently looking for a Quality and R&D Director.
Nature of position
Under the supervision of the head of business development, your job will be to manage product development, ensure that standards and testing are applied, and develop quality assurance for the company as a whole.
Manage staff and control the activities of the research and development, design, and quality department;
Take part in recruiting, welcoming, and integrating new employees into your team and ensuring that they are trained on using their work stations, as well as evaluating them;
Be responsible for checking product quality during the development, manufacturing, and repair phases;
Manage the product development process and implement project management;
Ensure that tendered products comply with the building code and other specified requirements;
Support the estimator in the evaluation of tendered products so that they comply with the building code and other specified requirements;
Provide technical assistance to the production and sales teams;
Manage various meetings and committees;
Be the technical liaison with suppliers;
Prepare and manage the budgets of your departments;
Carry out research and prepare grant applications for projects in your department;
Carry out any other task related to your duties.
Required qualification
Bachelor's degree in industrial engineering, mechanical engineering, or other relevant education;
Minimum of 5 years of relevant experience in the manufacturing sector;
Able to manage a working team;
Knowledge of the doors and windows sector is considered an asset;
Skilled with the MS Office suite.
Education / training
Bachelor in industrial engineering
---
The location shown on the map is approximate and is included for information purposes only.


Technogenie
Technogénie Ressources Inc. est une entreprise spécialisée en recrutement de ressources humaines techniques (ingénierie, gestionnaire, technique de génie, technologies de l'information, vente et représentation, approvisionnement et métiers techniques) ainsi qu'en gestion de carrière...
View Job Offers