Search results
Here are your search results for the keyword 20000 40000
---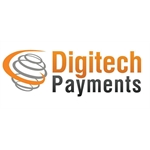 Inside Sales Representative
About Us Digitech Payments is a merchant services provider based in Montreal, Quebec. Our mission? Helping independent businesses, startups, and companies of all sizes find the best payment...
September 05, 2018
by
Digitechpayments
Montréal, Québec, Canada
conseiller financier/conseillère financière - finances personnelles
Français. langues écrites. français Salaire offert. selon expérience de. 40000,00. à. 200000,00... 00000,00. par année. Autre forme de rémunération. commission ou prime au rendement. Nombre d'heures...
October 14, 2018
by
Industrielle Alliance, Assurance et services financiers inc.
Montreal, Quebec, CA
jobs by