Office Clerk
---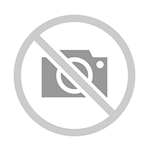 Job Description
ELITE SOLUTION GROUP INC. is looking for an administrative assistant/clerk to join our team. Specializing in fibreoptic telecommunications in the construction industry.
The ideal candidate must administrative experience in the construction industry. Great communication skills, extreme attention to detail, highly organized and is a self-starter.
This position is a full time opportunity
Duties and Responsibilities:
Answer, screen and forward incoming calls. Take detailed messages and handle calls
Responsible for administrative duties related to construction utility locates
Following up on outstanding utility locates
Manage file system, create and maintain files
Receive, sort and distribute daily mail/ deliveries
Complete and distribute daily/weekly/monthly reports
Participate in conference calls as required
Assist managers with the administrative duties as requested
Assist in maintenance of vehicles and equipment logs
Assist is administrative side of project preparation
Various duties as requested by management
Housekeeping of office area/1 washroom
Qualifications:
Strong ability to prioritize and multi-task
Proficient in Excel
Proficient in Microsoft Word
Experience in requesting and tracking construction locates
Experience with MS Word, MS Excel
Strong communication and customer services skills
Organization is a key asset for success in this position
This position is currently averaging 37.5 hours per week.
---
The location shown on the map is approximate and is included for information purposes only.


ELITE SOLUTION GROUP INC.
Elite Solutions Group réunit trois organisations indépendantes sur trois marchés principaux, réparties de manière stratégique aux États-Unis, dans le but de fournir aux entreprises des solutions proactives répondant à leurs besoins en matière d'impression, d'emballage et...
View Job Offers