ELITE SOLUTION GROUP INC.
August 22, 2019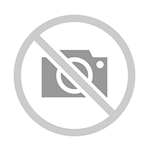 Elite Solutions Group brings together 3 independent organizations in 3 major markets, strategically spread across the United States, for the purpose to supply businesses proactive solutions to their printing, packaging and promotional products needs.
Mike Sloan, Ruben Castillo Jr., and Don Mead bring a combined 50+ years experience in the printing / packaging industry. We all began our careers in the industry under the same major manufacturer. After excelling in sales and upper management, we decided to branch out on our own to increase our service levels to our valued customers. As each of our three corporations, Elite Printing & Packaging Inc., EliteWest Business Solutions Inc., and Elite Outsourcing Solutions Inc., have grown independently, our next step was to combine our efforts to bring a national presence for the benefit of our clients and prospects. By doing so, we have been able to take our product offering and service levels to the pinnacle within the printing, packaging and promotional products industry.
---
ELITE SOLUTION GROUP INC. Job Offers
---