Technical Manager
---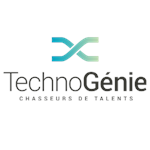 Our client, an important company specialized in the fabrication and installation of steel building materials mainly for the construction of buildings and civil engineering works, positioning itself as one of the leaders in its sector of activity, is currently looking for a Technical Director for its facilities located on the South Shore of Montreal.
Nature of position
Under the authority of the General Manager, you will be responsible for directing, planning, organizing and supervising the work of the project technicians in the preparation of reinforcing steel shop drawings and coordination with the construction sites. As such, you will :
Manage the drafting room, supervise the team of technician and see to the hiring of human resources necessary for the smooth running of operations ;
Ensure the follow-up of the training, as well as the integration of the new technician ;
Plan the resources according to the volume of business ;
Plan the implementation of shop drawings according to the execution schedule ;
Ensure the verification of shop drawings ;
Plan the production of shop drawings and verify progress along the way ;
Implement best practices and establish standards and standard details ;
Manage the external consultants ;
Coordinate the production of drawings with the production team (plants) ;
Set up performance indicators (KPI) and ensure follow-up ;
Collaborate with the project management team ;
Participate in the management of the drawing modification during the project ;
Oversee the preparation of monthly statements ;
Integrate health and safety concepts and principles into the shop drawing preparation process ;
Maintain good communication with other departments ;
Ensure good representation of the company to its customers and maintain established customer relationships ;
Be on the lookout for new management methods to improve current processes ;
Participate in specific continuous improvement projects ;
Coordinate with the technical directors of the other divisions ;
Perform every other task compatible with your functions.
Required qualification
Bachelor's degree in civil engineering, construction engineering, DEC in civil engineering or other relevant training ;
Management experience ;
Experience on a construction site (civil engineering, building, etc.) ;
Knowledge of the Microsoft Office suite ;
Bilingualism in French and English (spoken and written) ;
Experience in reinforcing steel will be considered an asset ;
Knowledge of aSa and MicroStation software (an asset) ;
Strong attention to detail ;
Strong planning and problem solving skills ;
Demonstrate autonomy, initiative and thoroughness.
Education / training
Bachelor in civil engineering , Bachelor in construction engineering , D.C.S. - Civil engineering technology
---
The location shown on the map is approximate and is included for information purposes only.


Technogenie
Technogénie Ressources Inc. est une entreprise spécialisée en recrutement de ressources humaines techniques (ingénierie, gestionnaire, technique de génie, technologies de l'information, vente et représentation, approvisionnement et métiers techniques) ainsi qu'en gestion de carrière...
View Job Offers