Product specialist
---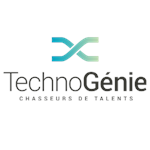 Our client, an important manufacturing company, being north American leader in his field activity, is currently looking for a sales product specialist.
Nature of position
Under the supervision of the director of customer service, you will have as principal mandate to support the customer service department, territorial managers, distributors and national and major accounts, in order to facilitate and accelerate the sales process. Specifically, you will be responsible for providing technical support to the sales department and being the direct technical link between the engineering department and the distribution network, managing the Non-Standard Options (NSO) of the different models of products in addition to ensuring you optimize options from the point of view of customer satisfaction, as well as its technical and commercial aspects. As such, you will :
Answer incomming calls in sales departement and redirect them if necessary ;
Provide all informations to internals and externals clients ;
Prepare the submissions and fill in municipal quote ;
Ensure that the specifications are in compliance with the ingineering department ;
In case of technical issue in the realization of an order in a specific department, you will try to solve the situation with the head manager of this department ;
Inform the sales products specialist supervisor regarding activities, status of the projects and the projections ;
Assist the other products specialists, product manager and the customers representatives as needed ;
Talk to the customers to define their needs ;
Assess the price for each NSO, fill in the spreadsheet, properly document every NSO ;
Ensure the NSO standardization throught our platforms ;
Validate each of the orders options ;
Ensure that NSOs sold do not interfere with other options or NSO for each order sold ;
Optimize the NSO offer to the customers ;
Participate in customers visits ;
Perform every other task suitable with your functions ;
Required qualification
Bachelor or DEC in mechanical engineering or every other studies or relevant experience ;
Minimum 2 years of relevant experience ;
Bilingual (written and spoken French and English) ;
Technical knowledges in hydraulic, pneumatic and in electricity (an important asset) ;
Good knowledge in Windows and Suite Office ;
Have very good skills in customer service and be able to represent the company during discussion with the clients ;
Education / training
D.C.S. - Mechanical engineering technic
---
The location shown on the map is approximate and is included for information purposes only.


Technogenie
Technogénie Ressources Inc. est une entreprise spécialisée en recrutement de ressources humaines techniques (ingénierie, gestionnaire, technique de génie, technologies de l'information, vente et représentation, approvisionnement et métiers techniques) ainsi qu'en gestion de carrière...
View Job Offers