Planning & Purchasing Analyst
---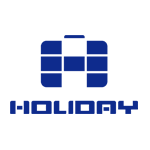 This position is responsible for maintaining the accuracy and integrity of inventory levels. The PPA will drive the overall process for managing the forecast, the demand signal, scheduling and purchasing of inventories. The PPA will work collaboratively with Sales and Finance to achieve effective business decisions that meet all company initiatives and objectives. This is a self-directed individual that must have the ability to direct and handle multiple tasks and process strong practical and technical skills as well as the ability to communicate in a clear and persuasive manner. The PPA will use quantitative & detailed analysis to ensure proper Inventory levels are maintained and to develop and attain procedures and policies that will ensure efficient and accurate inventory management practices
Task Description:
Working side by side with sales and finance to refine forecasts based on analysis and trends
Analyzing risk profile of current demand and identify opportunities for improvement and minimize pitfalls
Managing the sales data analytics function as it relates to managing product availability, product mix and inventory levels
Generates appropriate reporting to maintain adequate levels and appropriate control (min-max)
Continually assess supply chain risks and build appropriate mitigation strategies and contingency plans Develops a working knowledge of the company's products and process to ensure optimal master schedule stability and load leveling
Creates a master schedule that satisfies customer demand with optimum inventory levels and resource utilization Ensure that the master schedule can be used for detailed material and capacity planning as well as financial planning
Planning and evaluating the purchasing policies, plans and strategies for the company;
Anticipate supply problems and implement resolution working jointly with the plants and the demand control teams
Provide alternatives and costs to any change to production schedules based on change in demand as well as seek approvals. Manage costs in autonomy within the budget.
Description of qualifications:
Bachelor's degree in Business, Statistical Analysis or Supply Chain Management or related field.
3+ years of experience with both products and processes scheduling
Bilingual : English / French
Proficient in JDE Enterprise
Proficient in Excel (pivot tables, lookups, data extraction).
3-5 years progressive financial planning and analysis experience
Demonstrated project management experience,
Personal qualities of integrity, credibility and commitment
Understanding of associate development, change management, strategy development, working capital management, demand/capacity planning, financial analysis as well as procurement
Strong oral and written communication skills
Strategic and analytical thinker with superior problem solving and decision making skills
Broad understanding of financial modeling
Demonstrated ability to work cooperatively with all levels of staff.
Product knowledge related to umbrellas and wallets or soft goods strongly desired.
Primarily works in office, incumbent should be able to lift 30-50lbs
Primarily works in an office environment, may include noise, dust etc. Some time may be expected in the warehouse working on inventory related issues
Solid knowledge of regulatory inventory processes and practices; good analytical, decision making and problem skills
Basic understanding of warehouse/distribution operations
Other duties may be assigned accordingly
---
The location shown on the map is approximate and is included for information purposes only.


Groupe Holiday
Depuis 1952, le Groupe Holiday domine l'industrie canadienne des valises et des bagages souples, essentiellement à travers l'exploitation de ses licences. Fondé en 1984 par un pilote de ligne, Travelpro, qui détient onze brevets plus six en instance, est l'inventeur de la valise verticale à roulette,...
View Job Offers