Mechanical Designer
---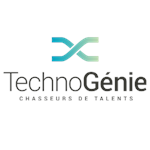 Our client is a major company specializing in the rolling and casting of metal products. They are currently looking for a mechanical designer for one of their plants.
Nature of position
Under the supervision of the project manager, your job will primarily consist of designing / modifying various pieces of equipment to be manufactured.
Manage the database of designs and technical documentation;
Produce mechanical designs and drawings, and revise drawings as needed;
Estimate project costs;
Plan and apply project schedules;
Supervise the implementation of projects and the work done by subcontractors when they are used;
Provide technical support to the maintenance and production departments;
Manage expenses related to projects;
Carry out any other task related to your duties.
Required qualification
College diploma in mechanical engineering or vocational diploma in drafting;
Good command of spoken and written French and English;
Proficient with 3D design software (such as Inventor) and AutoCAD;
Proficient with the MS Office suite.
Education / training
D.C.S. - Mechanical engineering technic, D.V.S. - Industrial design
---
The location shown on the map is approximate and is included for information purposes only.


Technogenie
Technogénie Ressources Inc. est une entreprise spécialisée en recrutement de ressources humaines techniques (ingénierie, gestionnaire, technique de génie, technologies de l'information, vente et représentation, approvisionnement et métiers techniques) ainsi qu'en gestion de carrière...
View Job Offers