Mechanical designer
---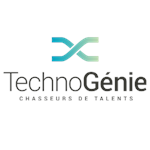 Notre client, une entreprise manufacturière, spécialisée dans la conception, la fabrication et l'installation d'équipements destinés à la transformation des produits forestiers, est actuellement à la recherche d'un concepteur mécanique.
Nature of position
Sous la supervision de la direction de l'entreprise, vous aurez pour mandat d'effectuer la conception des équipements conformément aux besoins du client et ce, en assurant un support à la fabrication et en travaillant de concert avec les différents intervenants de l'entreprise. À ce titre vous verrez à :
Effectuer la conception des équipements à l'aide du logiciel SolidWorks ;
Rechercher et sélectionner les composantes en tenant compte du rapport qualité/prix ;
Réaliser les plans de fabrication ainsi que les listes de matériel s'y rattachant ;
S'assurer de la conformité des dessins qui serviront de référence pour la fabrication des équipements ;
Respecter la procédure de gestion et de standard des dessins ;
Respecter les exigences de SST et collaborer à la mise en place des actions correctives appropriées ;
Effectuer l'analyse des non-conformités associées aux projets et réaliser les modifications ;
Collaborer à l'atteinte des objectifs de l'entreprise ;
Effectuer toutes autres tâches compatibles avec vos fonctions.
Required qualification
Baccalauréat en génie mécanique, DEC en génie mécanique ou autre formation pertinente ;
Minimum de 5 années d'expérience pertinente en conception ;
Connaissance du logiciel de conception SolidWorks ;
Bonne connaissance de la suite Microsoft Office (Word, Excel et Outlook) ;
Excellente maitrise du français parlé et écrit et niveau intermédiaire en anglais ;
Être disponible pour effectuer des déplacements occasionnels chez les clients.
Education / training
Bachelor in mechanical engineering , D.C.S. - Mechanical engineering technic
---
The location shown on the map is approximate and is included for information purposes only.


Technogenie
Technogénie Ressources Inc. est une entreprise spécialisée en recrutement de ressources humaines techniques (ingénierie, gestionnaire, technique de génie, technologies de l'information, vente et représentation, approvisionnement et métiers techniques) ainsi qu'en gestion de carrière...
View Job Offers