Maintenance buyer
---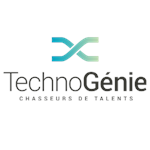 Our client, a renowned company in the design, engineering and manufacturing of tooling and plastic parts for highly specialized applications is currently looking for a buyer for the maintenance department.
Nature of position
Under the supervision of the Technical Director - Reliability, your main mandate will be to order, receive and schedule components in the maintenance warehouse for the plant. In addition, you will have to coordinate the transportation of the different components and/or equipment of the department as well as maintain and update the legal evidence concerning the environment. As such you will :
Tenders to different distributors and/or suppliers according to the needs ;
In collaboration with the Director, negotiate service offers in order to obtain the best prices ;
Coordinate the movement of tools and related shipments to meet the demands of production and engineering ;
Maintain the required level of inventory in the maintenance warehouse as well as the required processes using the maintenance software ;
Participate in the definition and implementation of standards to optimize the maintenance store ;
Structure, classify and identify (bar code) parts and tools in the warehouse according to the standards established in the integrated system (Guide Ti) ;
Follow up on orders to ensure that delivery deadlines are met ;
Ensure that the budget is respected and that cost reduction objectives are met ;
Follow up on spare parts warranties ;
Manage certain supplies for the production department ;
Carry out every other task compatible with your functions.
Required qualification
DEC or certificate in procurement management or other relevant training ;
Minimum of 3 years of relevant experience ;
Bilingual (functional) in oral and written ;
Be an organized, rigorous person who has initiative and is dynamic ;
Able to remain in constant improvement (position and process) ;
A good knowledge of Microsoft Office is required ;
Experience with an integrated system and maintenance software is an asset.
Education / training
A.C.S. - Purchasing management
---
The location shown on the map is approximate and is included for information purposes only.


Technogenie
Technogénie Ressources Inc. est une entreprise spécialisée en recrutement de ressources humaines techniques (ingénierie, gestionnaire, technique de génie, technologies de l'information, vente et représentation, approvisionnement et métiers techniques) ainsi qu'en gestion de carrière...
View Job Offers