Health, Safety, and Environment Specialist (Corporate)
---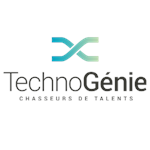 Our client is a manufacturing company that is a leader in the production of technical equipment and specialized chemical products worldwide. They are currently looking for a health, safety, and environment specialist for their head office in the Montreal area.
Nature of position
Under the supervision of the Corporate Director of HSE, your job will mainly consist of working closely with operational sites in North America, Europe, and Asia to support the effective implementation of the HSE management system and in order to ensure compliance with corporate and regulatory requirements. In addition, you will be responsible for fostering participation by promoting program synergy.
Work closely with the Corporate Director of HSE to contribute to the development, implementation, and maintenance of the global health, safety, and environment (HSE) management system ;
Take part in establishing annual HSE objectives and targets, as well as preparing an annual action plan and budgetary plan ;
Provide active support to operational sites for the implementation of risk management programs and the management of change systems, including identifying, evaluating, communicating, and effectively controlling risks. Take part in various risk analyses performed for operational processes and on projects (PRA, HAZOP, JSA, etc.) ;
Ensure the selection, adaptation, and implementation of effective, innovative HSE software and management tools ;
Identify and monitor changes in HSE regulations that could have an impact on the business operations, and take part in the development and implementation of suitable mitigation strategies ;
Collect and analyze HSE monitoring data and communicate it regularly through reports ;
Perform audits of the global HSE system and compliance checks ;
Provide active support for the implementation of the operational site compliance self assessment program ;
Support operational sites in investigating incidents and in identifying and implementing preventive and corrective measures with a focus on a strong potential for incident prevention ;
Serve as an ambitious example of a positive personal attitude, commitment to excellence, and leadership with regards to HSE ;
Work closely with operational teams to identify training needs and skill gaps, develop training materials, and provide training to increase HSE skills and awareness throughout the company ;
Provide proactive advice and coaching to operational teams on site regarding HSE issues and challenges, in order to drive improvements to HSE management and to improve the HSE culture ;
Carry out any other task related to your duties.
Required qualification
Bachelor of Science, Engineering, Environmental Management, or a related discipline with substantial technical experience ;
A master's degree in environmental sciences, occupational health and safety, or toxicology is an asset ;
Minimum of 7 years of relevant HSE experience ;
Significant experience in key HSE disciplines (risk management, environmental management, industrial hygiene, investigation of incidents, audits, etc.) and skilled at managing performance improvements ;
Practical experience with various risk analysis methods (PRA / HAZID, HAZOP, What-If, JSA, and others) ;
Very good knowledge of international standards (ISO 14001 and OHSAS 18001) and the main industrial practices pertaining to HSE ;
Very good knowledge of international HSE REGULATIONS and effective strategies for compliance validation and for obtaining permits ;
Work experience with a company that has safety programs focused on worker behaviour ;
Very good command of spoken and written French and English ;
Able to travel to various international sites.
Education / training
Bachelor in chemistry
---
The location shown on the map is approximate and is included for information purposes only.


Technogenie
Technogénie Ressources Inc. est une entreprise spécialisée en recrutement de ressources humaines techniques (ingénierie, gestionnaire, technique de génie, technologies de l'information, vente et représentation, approvisionnement et métiers techniques) ainsi qu'en gestion de carrière...
View Job Offers