Estimator - road and civil engineering infrastructure
---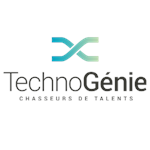 Our client, a major construction contractor specializing in the implementation of construction work in paving, concrete and civil engineering, is currently seeking an estimator.
Nature of position
Under the supervision of the Vice President of Operations, your main mandate will be to seek out bidding opportunities and prepare service offers by rigorously evaluating costs to ensure profitability while remaining competitive. As such you will :
Monitor various bidding opportunities in relation to your division's activities ;
Prepare the assigned service offers by validating the estimates with the resource persons and by rigorously evaluating the costs in order to ensure profitability while remaining competitive ;
Obtain plans and specifications (if not provided) ;
Verify and analyze documents to understand the scope of the projects ;
Estimate the work on the TPL Solution software ;
Build the bid and visit the site if needed ;
Build the cover letter and provide specifications (included, excluded and special conditions) ;
Validate the completed service offer with the Vice President Operations ;
Make any necessary adjustments and close the bid ;
Ensure that the bid is sent within the prescribed timeframe ;
Make sure to master the tools and respect the processes related to the estimation of projects and the standards in force ;
Analyze the winning bids by studying the performance of the bids produced to better understand the market and its trends ;
Maintain good interpersonal relationships with co-workers ;
Ensure effective time and priority management ;
Provide support to colleagues when they are overwhelmed ;
Carry out every other task compatible with your functions.
Required qualification
Bachelor's degree in civil engineering, construction engineering, DEC in civil engineering or any other relevant training ;
Minimum of 3 years experience in estimating in the field of road infrastructure/civil engineering ;
Mastery of technical and computerized project management tools ;
Mastery of AutoCAD software and the Office suite (Word, Excel, etc.) ;
Be structured, methodical and autonomous ;
Effective time/priority management, perseverance and attention to detail.
Education / training
Bachelor in construction engineering , D.C.S. - Civil engineering technology
---
The location shown on the map is approximate and is included for information purposes only.


Technogenie
Technogénie Ressources Inc. est une entreprise spécialisée en recrutement de ressources humaines techniques (ingénierie, gestionnaire, technique de génie, technologies de l'information, vente et représentation, approvisionnement et métiers techniques) ainsi qu'en gestion de carrière...
View Job Offers