CNC Machinist
---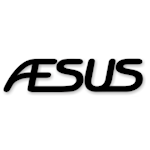 At Aesus Packaging Systems inc. we design, fabricate, assemble, test and install packaging machinery (labelers, fillers, cappers, conveyors, turntables, etc.) for the pharmaceutical, cosmetic, food and beverage industries to name a few. The company brings together a dynamic team of 100 employees and is located in Pointe-Claire (Montreal).
We are seeking CNC Machinists (day and evening shift).
Are you motivated and passionate about your work? Are you looking for a stable job in a growing company? Do you want to take on challenges? You want to be at the heart of the action and be part of a young and vibrant team?
Send us your resume have the chance to live the Aesus experience by working in an environment where respect and support are part of our values, working with understanding supervisors, to enjoy our game room and the summer schedule that will allow you to extend your weekends and enjoy the nice weather.
Work conditions :
Permanent position; Full time (40h/week);
Day shift from Monday to Friday 7am to 3:30pm (flexible hours, to be discussed) OR afternoon shift from Monday to Thursday 12:30pm to 11pm (3 consecutive days off);
Benefits (life, medical, dental, etc.) and pension plan;
Good working environment (AC in summer, very clean factory).
Job description :
The candidate produces machined parts by programming, setting-up, and operating a computer numerical control (CNC) machine (lathe and/or milling), while maintaining quality and safety standards, keeping good records and maintaining equipment and supplies.
Main responsibilities :
Plans machining by studying drawings;
Programs and sets up mills and/or lathes;
Masters precision machining;
Makes necessary adjustments during production;
Maintains safe operations by adhering to safety procedures and regulations;
Maintains equipment by completing preventive maintenance requirements, following manufacturer's instructions, troubleshooting malfunctions, calling for repairs.
Requirements :
Diploma in Machining Technics or a related field;
Junior fresh out of school with little to no experience OR a few years of relevant experience (an asset);
Knowledge of G-Codes language;
Ability to do set-ups on Fanuc controls (an asset);
Must speak English or French (both is an asset);
Team player / Fast learner / Open minded / Detail oriented.
---
The location shown on the map is approximate and is included for information purposes only.


Aesus Packaging Systems
Aesus Packaging Systems est un leader et innovateur dans la conception et la fabrication de machineries dans le domaine de l'emballage (étiqueteuses, remplisseuses, bouchonneuses, convoyeurs, tables rotatives, etc.) pour des compagnies pharmaceutiques, de cosmétiques et alimentaires pour en nommer que quelques-unes. Notre...
View Job Offers