Building Systems Technician (Class 1 Refrigeration Systems)
---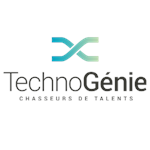 Our client is a large educational institution that is well-known and firmly established in Quebec. They are currently looking for a building systems technician (class 1 refrigeration systems).
Nature of position
Under the authority of the Building Systems Coordinator, refrigeration section, your job will mainly consist of performing technical tasks related to designing, installing, operating, checking, repairing, and modifying refrigeration systems and chilled water and compressed air systems in order to ensure that they are in optimal working condition.
Monitor how devices are working, analyze the information and take appropriate measures. Perform tests, conduct studies, do calculations, and take readings in order to detect and identify the root cause of problems and make necessary modifications;
Read and interpret plans and specifications relating to the systems. Analyze and propose changes to electromechanical systems. Produce cost estimates and estimate the materials required;
Perform work related to maintenance, installation, repairs, programming, calibrating, and modifying the various devices and pieces of equipment that are part of the various systems and networks, in keeping with the standards of the field;
Work with others on developing new techniques, usage or assembly procedures, and profitability studies, with a view to ensuring that systems work with optimal efficiency;
Cooperate with the authorities in your sector and advise them on the equipment and work methods that will help meet their needs. Perform the necessary research for the circumstances;
Handle, transport, sort, and take inventory of equipment and materials for which you are responsible. Calibrate, maintain, repair, and buy the necessary supplies for said equipment and materials;
Fill out various forms and prepare reports, guides, and documents related to your work;
Carry out any other task related to your duties.
Required qualification
College diploma in building mechanicals, combined with a minimum of 4 years of relevant experience; or a vocational diploma in cooling systems combined with 8 years of relevant experience;
Class 1 cooling system certification;
A halocarbon environmental qualification certificate and/or a Class B stationary machine mechanicals certificate is considered an asset;
Theoretical and practical knowledge of cooling and of cooled air and compressed air systems.
Education / training
D.C.S. - Buiding mechanical systems technology, D.V.S. - Refrigeration
---
The location shown on the map is approximate and is included for information purposes only.


Technogenie
Technogénie Ressources Inc. est une entreprise spécialisée en recrutement de ressources humaines techniques (ingénierie, gestionnaire, technique de génie, technologies de l'information, vente et représentation, approvisionnement et métiers techniques) ainsi qu'en gestion de carrière...
View Job Offers