Automation specialist
---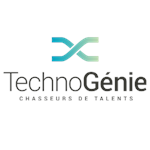 Our client, a company firmly established in North America, specialised in a wild range of industrial and consumer packaging products, is currently looking for his factory in Estrie region, an automation specialist.
Nature of position
Under the supervision of the maintenance coordinator, you will have as main mandate to ensure the smooth operation of the electronic and electrical control system present on production equipment or auxiliary systems. In addition, you will propose improvement actions to maintain all the systems effective, up to date and secure in addition to participating in the opportunity analysis of continuous improvements. As such, you will :
Respect the application of the CNESST, CT-PAT programs and health and safety policies of the organization ;
Ensure to use the work safety procedures and contribute to the company's safety vision for all equipment ;
Do the electrical and electronic equipment maintenance by ensuring to respect the preventive maintenance program ;
Provide technical support to users, while training them on the best use of the equipment in place ;
Keep a close watch on few critical pieces in stock ;
Order the electrical material for the repairs / modifications of production equipment ;
Keep all the technical documentation up-to-date related to his activities (technical plan, work procedure, work order, preventive maintenance, etc.) ;
See to identify improvement actions, or equipment in place up-to-date. Make recommandations to your immediate supervisor by etablising a realistic budget ;
Can act as technical advisor during implementation projects and / or equipment improvement ;
Give training by knowledge if needed ;
Perform every other task suitable with your functions.
Required qualification
DEC in industrial electric, computer system, DEP in electromechanical, automated systems, or any other relevant training ;
Minimum of 3 years experience in the manufacturing field ;
Certificate in electricity (CÉ) exept construction (an asset) ;
Having excellent knowledges in programmable automation programming ;
Having knowledges in engine type AC and DC at variable frequency, in instrumentation and control, and mechanical and pneumatic equipments ;
Knowledges in maintenance software and office (MS Office) will be considered as an asset.
Education / training
D.C.S. - Ordinated systems technology, D.V.S. - Automated systems electromechanics
---
The location shown on the map is approximate and is included for information purposes only.


Technogenie
Technogénie Ressources Inc. est une entreprise spécialisée en recrutement de ressources humaines techniques (ingénierie, gestionnaire, technique de génie, technologies de l'information, vente et représentation, approvisionnement et métiers techniques) ainsi qu'en gestion de carrière...
View Job Offers