Translator (French, Polish)
---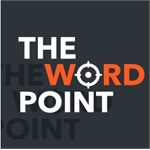 The Word Point is the most flexible translation service provider in the industry. And we are online 24/7. That means we are always available and ready to adapt to every translation need. Have your legal documents, film scripts, and business contracts ready to take over international markets with our human translation services.
Requirements
A fluent understanding of at least one foreign language (French, Polish, German, Swedish)
Proven work experience as a Translator, Interpreter or similar role
A solid understanding of the culture of the source language country, usually gained by living and working there for a prolonged period of time
Excellent writing skills in your own mother tongue
Ability to relay the style and tone of the original language
Preferably an academic degree in the source language or in another subject which could lead to a specialist subject area
An eye for absolute accuracy and curiosity
Good knowledge of content editing tools
Additional certification in Linguistics is a plus
In this role, you will
Read given material and research industry-specific terminology
Convert text and audio recordings from one language to one or more others
Proofread translated texts for grammar, spelling and punctuation accuracy
Follow up with internal team members and clients to ensure translation meets their needs
Edit content with an eye toward maintaining its original format (e.g. font and structure)
Network with field experts to stay current on new translation tools and practices
We Offer
Opportunities for professional development and personal growth
Flexible schedule and vacations
​Corporate events, holiday celebrations, team building activities

---
The location shown on the map is approximate and is included for information purposes only.


TWP Translations Ltd.
Le Word Point est le fournisseur de services de traduction le plus flexible de l'industrie. Et nous sommes en ligne 24/7. Cela signifie que nous sommes toujours disponibles et prêts à nous adapter à chaque besoin de traduction. Préparez vos documents juridiques, scénarios de films et contrats commerciaux pour...
View Job Offers