Technical Support Analyst
---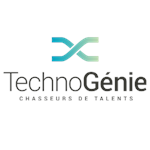 Our client is a major supplier of logistical services, computer applications, and automation solutions for the healthcare field in the Canadian market. They affer a range of integrated solutions through various business units. They are currently looking for a technical support analyst for their automation division.
Nature of position
Under the supervision of the technical support centre supervisor, your job will mainly consist of performing troubleshooting and problem solving related to mechanical failure, computer hardware failure, software failure, network problems, and user problems, as well as providing support for setting up new clients. You will exercise independent judgment in order to identify the source of the problem, and by the same token, find the best way to solve it.
Monitor the list of incoming calls and answer calls that are on hold in order to maintain the established level of service;
Filter calls, assign them to the relevant resources or departments, sorting them by order of priority in order for clients to receive a response within a reasonable timeframe, and then update the information in the ticket system in order to keep a record;
Diagnose and solve technical problems for both internal and external clients using a wide variety of tools, software, materials, and networks, allowing you to provide support for all of the products represented by the company;
Deal with clients' urgent problems, send them on to higher-ups, and address internal requests;
Communicate with the team and use the data base to document technical problems and their solutions;
Correctly document all interactions with clients and the troubleshooting steps taken, using the system for tracking service calls. Manage open calls to ensure that problems are solved within a reasonable timeframe;
Track issues internally and with the client until their request has been addressed;
Proactively identify trends in clients' facilities with regard to software that might be causing problems;
Respond to questions related to orders and give pricing of consumables to clients;
Acquire the technical skills required for all new products and solutions that the company needs in order to provide product support;
Assist and support remote field technicians;
Customize the configuration of applications and reports based on the client's needs;
Program and implement software updates;
Carry out any other task related to your duties.
Required qualification
College diploma in computer science, electronics, industrial electronics, or other relevant studies;
Minimum of one year of relevant experience;
Knowledgeable of computer hardware and network configuration. In addition, knowledge of Windows XP/7/8 is required (administration, use. etc.);
An understanding of basic mechanical and electronic systems and an ability to explain them clearly;
Bilingual (spoken and written French and English);
Skilled with software and remote access (TeamViewer, Remote Desktop, etc.);
Experience with robotics or with biomedical equipment and knowledge of relational databases are considered assets;
Proficient with the MS Office Suite and with the Windows environment;
Comfortable with interpersonal communication and with managing priorities.
Education / training
D.C.S. - Computer science technic , D.C.S. - Electronic technology, D.C.S. - Industrial electronics technology
---
The location shown on the map is approximate and is included for information purposes only.


Technogenie
Technogénie Ressources Inc. est une entreprise spécialisée en recrutement de ressources humaines techniques (ingénierie, gestionnaire, technique de génie, technologies de l'information, vente et représentation, approvisionnement et métiers techniques) ainsi qu'en gestion de carrière...
View Job Offers