Technical Adviser (Building Mechanicals)
---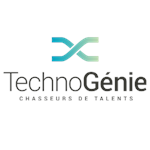 Our client is an organization made up of various parties involved in the field of building services that has the mission of protecting the public. They are currently looking for a technical adviser specializing in building mechanicals.
Nature of position
Under the supervision of the head of the technical department, your job will mainly consist of sharing your expertise by giving technical advice to members on applications or problems related to building services. In addition, you will serve as a representative of the organization to various external technical committees and write up various articles concerning building services.
Take calls and provide advice to members who request information of a technical nature;
Carry out the necessary technical research in keeping with the subjects identified by the department, including calculations, diagrams, and development;
Provide support from a technical standpoint to your colleagues and, upon request from your superior, to internal committees;
As required by your superior, give technical advice on codes and regulations applicable to building services;
Identify the subjects that require particular attention from the organization in order to defend the individual or collective interests of its members;
Upon request from the head of the technical department, serve as a representative of the organization to external committees or organizations;
Represent the organization by participating in various events;
Testify as an expert witness when required by the legal department;
Identify subjects that could be addressed in guides, booklets, and other specialized publications, and work with others to create such publications;
Update the technical information contained in the publications;
Write up articles of a technical nature for the organization's publications;
Prepare various technical documents, including sketches and summaries in order to expand on the available information on various subjects related to building services;
Draw up plans and technical sketches for exams;
Collaborate with other departments in keeping with the expertise required;
Carry out any other task related to your duties.
Required qualification
Bachelor's degree in mechanical engineering, college diploma in building services, or other relevant studies;
Minimum of 5 years of relevant experience;
Good command of spoken and written French and English;
In-depth knowledge of codes, standards, and trade practice governing building services;
In-depth knowledge of codes, standards, and trade practice governing building services;
Highly skilled with the Windows environment and with the Office suite;
Excellent design software skills.
Education / training
Bachelor in mechanical engineering , D.C.S. - Buiding mechanical systems technology
---
The location shown on the map is approximate and is included for information purposes only.


Technogenie
Technogénie Ressources Inc. est une entreprise spécialisée en recrutement de ressources humaines techniques (ingénierie, gestionnaire, technique de génie, technologies de l'information, vente et représentation, approvisionnement et métiers techniques) ainsi qu'en gestion de carrière...
View Job Offers