Software test platform developer
---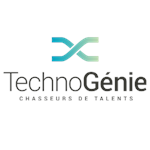 Our client is a company specializing in the development and sales of highly adaptable advanced detection solutions, primarily for the transport sector (automotive, drones, industrial and commercial vehicles, etc.). They have an international client base. In order to pursue their significant growth, our client is currently looking for a software test platform developper.
Nature of position
Under the supervision of the director of software engineering, your job will primarily be to participate in the development of software test plaform for the new products of the company in addition to collaborate in the development of the organization.
Participate in the revision of the software specifications;
Participate in writing, defining and improving test strategies for different software features;
Develops test environments and maintains their configuration;
Creates and runs test cases;
Designs, builds, and runs reusable, reusable and up-to-date automated test scripts;
Document test results;
Assistance in developing and maintaining a traceability matrix;
Help with troubleshooting product quality issues;
Helps improve the test function by developing new strategies that will help speed up fault detection;
Develop and set up the test laboratory;
Assisted evaluation and estimation of test efforts;
Work with the software development team;
Participate in meetings relevant to his function;
Bring collaboration to work colleagues;
Collaborates in the administrative procedures of the organization;
Maintains his knowledge;
Carry out any other task related to your duties.
Required qualification
Bachelor's degree in computer engineering, electrical engineering, physical engineering or other relevant field;
2 years of experience in system software testing;
Analytical and system understanding capabilities to design appropriate and effective test cases;
Programming skills (C / C ++ / C #);
Scripting skills (Linux Bash, Python, MS PowerShell, Perl, C, java, javascript, PHP);
Knowledge of software versioning systems (Git, Perforce, Gitlab);
Experience in "V-Cycle" development and Agile development methods;
Communication skills, in both French and English;
Expertise in software development in a standardized environment such as medical, avionics or automotive would be an asset;
To be able to work under pressure and at different hours.
Education / training
Bachelor in computer engineering, Bachelor in electrical engineering
---
The location shown on the map is approximate and is included for information purposes only.


Technogenie
Technogénie Ressources Inc. est une entreprise spécialisée en recrutement de ressources humaines techniques (ingénierie, gestionnaire, technique de génie, technologies de l'information, vente et représentation, approvisionnement et métiers techniques) ainsi qu'en gestion de carrière...
View Job Offers