Senior Engineering Consultant - Equipment Breakdown (Telecommuting)
---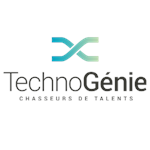 Our client is one of the largest commercial and industrial property insurers in the world, with a presence in nearly 150 countries. Their engineering and scientific research data is at the heart of their material risk management. They are currently looking for a senior engineering consultant - equipment breakdown.
Nature of position
Under the supervision of the department manager, your job will primarily consist of identifying and evaluating the various risks related to physical assets (steam boilers, machinery, and other equipment) during visits to clients' facilities in a geographical territory eastern Ontario, Quebec, and the Maritimes.
Identify and assess risks associated with boilers, machinery, and other equipment during visits to facilities;
Assess risks related to equipment such as boilers, pressure vessels, turbines, and other machinery, as well as electrical and utility equipment;
Perform periodic in-service inspections of boilers and pressure vessels;
Prepare written reports on your analyses in order to make recommendations to clients so as to reduce equipment-related risks;
Keep yourself informed of developments in the field in order to maximize your expertise and your experience by focusing on a particular area of expertise;
Carry out any other tasks related to your duties.
Required qualification
Bachelor's degree in mechanical engineering;
Member of the Ordre des Ingénieurs du Québec;
Able to work with minimal supervision;
Minimum of 5 years of relevant maintenance experience;
Experience in the pulp and paper industry;
Bilingual (spoken and written French and English);
Hold a valid driver's license and be authorized to travel to the United States;
Être disponible pour effectuer de courts séjours à l'extérieur du Québec ou en régions éloignées;
Excellent organizational, communication, and interpersonal skills;
Proficient with standard computer software.
Education / training
Bachelor in mechanical engineering
---
The location shown on the map is approximate and is included for information purposes only.


Technogenie
Technogénie Ressources Inc. est une entreprise spécialisée en recrutement de ressources humaines techniques (ingénierie, gestionnaire, technique de génie, technologies de l'information, vente et représentation, approvisionnement et métiers techniques) ainsi qu'en gestion de carrière...
View Job Offers