Responsible Stewardship and Industrial Hygiene Specialist
---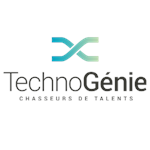 Our client is a manufacturing company that is a leader in the production of technical equipment and specialty chemicals worldwide. They are currently looking for an industrial hygiene and responsible product management specialist.
Nature of position
Under the supervision of the Chief Product Steward, your job will primarily consist of serving as a resource and support person for all activities related to the responsible stewardship of products such as hazardous waste permits, import / export permits, material safety data sheets (MSDS) and labels, creation of EU REACH registration dossiers, and other regulations, writing up regulatory analyses as needed, etc.
Ensure that the company's products are properly classified (handling, transportation);
Create material safety data sheets (MSDS) for the company's chemicals globally and/or ensure that they are compliant;
Contribute to the appropriate classification of the company's products with government agencies by performing research as needed on the physico-chemical, toxicological, and ecotoxicological properties of these products, and take part in the creation of REACH registration dossiers (or registration for other regulations);
Manage the Material Safety Data Sheets (MDSD) using the dedicated software (creation, updates, display) so that the security data is available at all times to the company's employees and clients;
Submit applications for permits related to the transport of hazardous waste (Basel Convention and OECD Decision) or specific hazardous materials (Rotterdam Convention - PIC) to governmental authorities;
Provide support for the proper 'product / waste' classification of raw materials and of the company's products to government authorities;
Write up regulatory analyses as needed;
Develop and facilitate internal training sessions related to the classification and registration / notification of substances covered by the applicable regulations (EU REACH, Canada NSNR, or others);
Provide support to internal and external clients on product stewardship;
Carry out any other task related to your duties.
Required qualification
Bachelor's degree in chemistry, chemical engineering, or environmental management; college diploma in environment and occupational health and safety, or other relevant studies related to industrial hygiene;
Minimum of 1 year of relevant experience;
Knowledge of regulatory affairs and chemical classification and labelling regulations (like GHS);
Knowledge of regulations related to the transport and management of waste and hazardous materials (Basel Convention, IMDG Code) and regulations on the management of chemicals and products used in hydro and pyrometallurgical processes (an asset);
Highly skilled with the Microsoft Office suite;
Very good command of spoken and written French and English.
Education / training
Bachelor in chemical engineering , Bachelor in chemistry, Bachelor in environmental management , D.C.S. - Purification and industrial safety
---
The location shown on the map is approximate and is included for information purposes only.


Technogenie
Technogénie Ressources Inc. est une entreprise spécialisée en recrutement de ressources humaines techniques (ingénierie, gestionnaire, technique de génie, technologies de l'information, vente et représentation, approvisionnement et métiers techniques) ainsi qu'en gestion de carrière...
View Job Offers