Reliability Coordinator - civil and rail infrastructure
---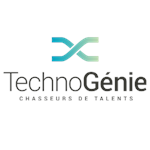 Our client is an organization that has the mandate of planning, operating, and promoting public transit services in order to improve efficiency for transit users in metropolitan Montréal. They are currently looking for a Reliability Coordinator - civil and rail infrastructure.
Nature of position
Under the supervision of the Director of Asset Management and Reliability - Operations, and working in cooperation with various partners (internal and external), your job will be to act as coordinator of civil and rail infrastructure reliability activities.
Update the reliability programme by integrating new practices;
Formalize and update the corresponding processes and identify areas for improvement;
Identify needs and specify requirements with regards to infrastructure reliability;
Be responsible for following up on failures with infrastructure suppliers;
Coordinate multidisciplinary work groups aimed at improving the reliability of infrastructure;
Present the steps to take and results to promote reliability and maintainability;
Establish the monitoring system and integrate it into the existing system, in particular the rolling stock system;
Initiate meetings to follow up on failures and related support measures;
Follow up on critical and major breakdowns with the failure review committee;
Ensure that requirements and reliability objectives are met and that integration with SAP is carried out;
Put in place reliability indicators for infrastructure assets;
Analyze trends and make recommendations in the event of recurring patterns;
Use the XFRACAS tool together with SAP to monitor problems and track down root causes;
Take part in failure analyses and follow-up meetings with the infrastructure team;
Validate the effectiveness of changes and the return on investment resulting from improvements and corrective actions;
Configurate and implement RCM to focus maintenance strategies using the RCM++ tool;
Use reliability tools from the Reliasoft software suite to conduct failure analyses;
Build and calculate degradation trends for the entirety of the infrastructure;
Present the results of analyses and formulate recommendations on maintenance frequency;
Present results of analyses and formulate recommendations on expectations for or the postponement of major renovations;
Required qualification
Bachelor's degree or college diploma in industrial engineering, mechanical engineering, electrical engineering, civil engineering, or any other relevant education;
Minimum of 7 years of relevant experience;
Knowledge of the civil engineering field;
Knowledge of the rail infrastructure field is considered a significant asset;
Bilingual (spoken and written French and English);
Proficient with applied statistics and probabilities tools;
Proficient with the Microsoft Office suite.
Education / training
Bachelor in civil engineering , Bachelor in electrical engineering , Bachelor in industrial engineering , Bachelor in mechanical engineering , D.C.S. - Civil engineering technology, D.C.S. - Electrical engineering technic, D.C.S. - Industrial engineering technology, D.C.S. - Mechanical engineering technic
---
The location shown on the map is approximate and is included for information purposes only.


Technogenie
Technogénie Ressources Inc. est une entreprise spécialisée en recrutement de ressources humaines techniques (ingénierie, gestionnaire, technique de génie, technologies de l'information, vente et représentation, approvisionnement et métiers techniques) ainsi qu'en gestion de carrière...
View Job Offers