Quality and System Specialist
---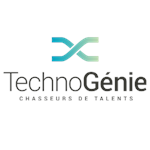 Our client is a company specializing in the development and sales of highly adaptable advanced detection solutions, primarily for the transport sector (automotive, drones, industrial and commercial vehicles, etc.). They have an international client base. In order to pursue their significant growth, our client is currently looking for a Quality and System Specialist.
Nature of position
Under the supervision of the quality director, your job will primarily consist of being responsible of the quality system of the company in addition to performing various quality actions towards customers and suppliers.
Pilot documentation of all processes;
Measure the effectiveness of the Quality Management System;
Shape and sensitize staff to the quality approach and culture;
Analyze the dysfunctions and is force of proposal of opportunities for improvement;
Organize and supervise and internal audits and realizes some of them;
Prepare the specific certification and accreditation procedures and ensures the durability of those in force;
Tracking customers' Customers Specific Requirements (CSR) requirements;
Check that the CSRs are understood, complete, feasible and aligned with the company strategy;
Take charge of NC clients by ensuring that: the problem is communicated internally to stakeholders the initial response to the client is given within the prescribed time the necessary corrective actions are initiated, completed and verified the final answer to the customer is given;
Determination and maintenance of the general requirements that apply to suppliers;
Interaction with purchasing so that general requirements are communicated to suppliers;
Maintain approved vendor database and records demonstrating vendors maintain approval;
For products specifically ordered for the company, ensure that a specification for the product is created, communicated to the supplier, that the requirements are understood by the suppliers and that are able to meet the said requirements;
Organize the inspection at the reception of the products;
Follow-up with purchases of corrective actions of the suppliers;
Carry out any other task related to your duties.
Required qualification
Bachelor's degree in science or equivalent experience;
Minimum of 3 years of experience in the field of quality assurance;
Knowledge of the QMS certified (ISO9001, IATF16949, ISO9100, etc.);
Availability to travel occasionnaly;
Bilingual (English / French).
Education / training
Bachelor (others)
---
The location shown on the map is approximate and is included for information purposes only.


Technogenie
Technogénie Ressources Inc. est une entreprise spécialisée en recrutement de ressources humaines techniques (ingénierie, gestionnaire, technique de génie, technologies de l'information, vente et représentation, approvisionnement et métiers techniques) ainsi qu'en gestion de carrière...
View Job Offers