Project Manager (Reinforcing steel / Civil engineering works)
---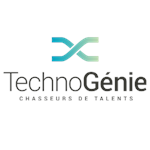 Our client, a major company specializing in the manufacture and installation of steel construction materials primarily for building construction and civil engineering works, positioning among the leaders in their industry is currently looking for a project manager.
Nature of position
Answering to the Technical Director, your job will mainly consist of preparing drawings for the placement of steel reinforcements based on plans and specifications. In addition, you will coordinate with the production team, delivery, on-site installation, and the general contractor for projects for which you are responsible.
Perform project management ;
Upon the signing of the contract by the sales team, receive the bid plans as well as the construction plans in order to check if there have been any changes along the way ;
Refer to your manager if there are any changes resulting in additional costs ;
Communicate with the contractor when the plans are finalized in order to identify the client's specific needs and plan the work to be done on the project ;
Using computer-assisted design software (CAD), produce shop drawings based on plans developed by the general contractor and return them to the contractor for approval ;
Correct annotations by the general contractor ;
Once the shop drawings have been approved by the general contractor, produce the slips used in manufacturing steel reinforcements with the required length, diameter, and bending, taking into account the nature of the steel ;
Send the slips to the planner in the production department in order to start up the manufacture of the bars in accordance with delivery deadlines ;
Be in constant communication with the general contractor and the site foremen ;
Manage changes; make additions and apply the necessary changes as per site instructions.
Attend coordination meetings with the various parties involved ;
=Produce project completion documents ;
Carry out any other task related to your duties ;
Required qualification
Bachelor's degree in civil engineering or construction engineering; college diploma in civil engineering, architecture, or other relevant studies ;
Minimum 5 years of relevant experience ;
Skilled with computer-assisted design software (AutoCAD, MicroStation) ;
Good at managing priorities and meeting deadlines ;
Able to work under pressure and in collaboration with the various parties involved ;
Education / training
Bachelor in civil engineering , Bachelor in construction engineering , D.C.S. - Architecture technology, D.C.S. - Civil engineering technology
---
The location shown on the map is approximate and is included for information purposes only.


Technogenie
Technogénie Ressources Inc. est une entreprise spécialisée en recrutement de ressources humaines techniques (ingénierie, gestionnaire, technique de génie, technologies de l'information, vente et représentation, approvisionnement et métiers techniques) ainsi qu'en gestion de carrière...
View Job Offers