Project manager / civil engineering work
---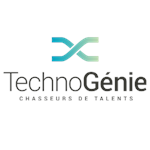 Our client, a contractor in construction specializing in civil engineering work (road, flooring and various municipal work) is currently looking for a project manager.
Nature of position
In collaboration with the company's management, you will have as main mandate the works planification, organization, management and control of multiple projects in addition to estimate projects cost. As such, you will :
Participate in submissions and estimations planification ;
Collect all importants informations at the estimation department in order to coordinate the project ;
Perform editing of the project files ;
Analyze and compare plans and quotes issued for submissions vs. issued for construction ;
Visit the work site and develop contractual strategies ;
Highlight the potentials risks of the submitted projects ;
Coordinate the project informations and items with the superintendents and the foremen ;
Prepare budgets, purchase orders and subcontracting contracts ;
Plan and follow work progress (schedules) ;
Plan, coordinate and schedule the subcontractors and the construction steps ;
Manage the communication with the different stakeholders, as much on building site as in the offices ;
Ensure that the deadlines and the costs of the differents projects are respected ;
Manage and approve providers and subcontractors invoices of the project ;
Supervise and manage resources related to the differents projects ;
Follow-up on works quality with the internal team, contractors and clients ;
Ensure global supply of all the projects ;
Quantify the slips, perform the payment requests and the follow up of those ;
Obtain and check the compliance of standards and laws in force (license, subcontractors, provisional approval and termination of the contract) ;
Ensure the workplace safety with the foremen and / or superintendents ;
Ensure the required quality standards such as provided in the contractual documents ;
Required qualification
Bachelor in civil engineering, bachelor in construction engineering, or DEC in civil engineering, or any other relevant training ;
Minimum of 5 years experience in the field ;
Knowledge of Québec construction laws and regulations ;
Knowledge of Word, Excel, and MS Project software ;
Hold the ASP card (construction safety) ;
Be able to read plans and quotes.
Education / training
Bachelor in civil engineering
---
The location shown on the map is approximate and is included for information purposes only.


Technogenie
Technogénie Ressources Inc. est une entreprise spécialisée en recrutement de ressources humaines techniques (ingénierie, gestionnaire, technique de génie, technologies de l'information, vente et représentation, approvisionnement et métiers techniques) ainsi qu'en gestion de carrière...
View Job Offers