Production Supervisor
---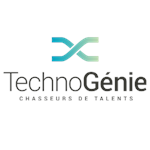 Our client is a major manufacturing company in the packaging sector. They are currently looking for a production supervisor.
Nature of position
Under the supervision of the plant manager, your job will primarily consist of organizing, controlling, and managing the production activities on your shift with a view to achieving the plant's overall operational objectives.
Plan and supervise the work of the employees on your team ;
Make sure that operations are carried out safely and reliably ;
Ensure that product quality standards are respected ;
Apply the company's workplace health and safety directives and policies ;
See to it that production planning is respected ;
Contribute to improvements to the workplace health and safety system ;
Work with your team to set out daily and weekly priorities for corrections and/or improvements in order to respect the production plan ;
Recommend measures aimed at increasing productivity and improving working methods ;
Maintain a close connection with the management team regarding the status of operations ;
Motivate and support employees ;
Meet with the staff on your shift daily and write up various reports ;
See to it that the current collective agreement is applied, and manage and follow up on any problems that arise with employees ;
Carry out any other tasks related to your duties.
Required qualification
Minimum of 3 years of relevant management experience in a manufacturing environment ;
Management experience in a unionized environment (an asset) ;
A leader, an excellent communicator, and a motivator ;
Demonstrated ability to listen and understand, as well as management skills ;
Experience with continual improvement (an asset).
Education / training
DCS general, HSD
---
The location shown on the map is approximate and is included for information purposes only.


Technogenie
Technogénie Ressources Inc. est une entreprise spécialisée en recrutement de ressources humaines techniques (ingénierie, gestionnaire, technique de génie, technologies de l'information, vente et représentation, approvisionnement et métiers techniques) ainsi qu'en gestion de carrière...
View Job Offers