Production Supervisor
---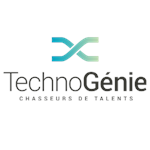 Our client is a large-scale company specializing in metal rolling and casting. They are currently looking for a production supervisor.
Nature of position
Under the supervision of the Head of Production, you will monitor production safety and efficiency, as well as planning and organizing assets based on production needs in order to meet the company's profitability goals.
Carry out any other task related to your duties.
Check your staff's electronic pay stub, adjust it as needed, and approve it;
Carry out activities related to various projects assigned to you by company management;
See to it that the collective agreement is properly interpreted and applied; manage grievances and related questions in a context of constant respect of the collective agreement;
Provide support to the department's workers on a day-to-day basis to maintain good employee relations;
Manage staff - disciplinary action and dismissals, and identify training needs of machine operators so that they are always fully qualified for the work assigned to them;
Regularly hold meetings to communicate with the department;
Interact with the other departments (maintenance, engineering, etc.) to efficiently and effectively resolve equipment failure, problems with process control, and quality degradation, in order to minimize lost production time and maximize product quality;
Take part in activities aimed at improving the department - minimizing material waste and use, optimizing machines, the 5S program;
Prepare staff planning charts and plan and organize activities to accomplish production goals;
Ensure that workplace health and safety regulations are applied and respected and ensure that appropriate precautions are taken to minimize the risk of accidents;
Required qualification
College diploma in a relevant field (specialization in metalworking is an asset);
Minimum of 5 years of relevant management experience in the manufacturing sector;
Excellent grasp of workplace health & safety regulations;
A good understanding of production processes and of authorization functions of activities, maintenance, and quality assurance;
Available to work rotating shifts;
Proficient with standard computer-based tools.
Education / training
D.C.S. - Metallurgy technic
---
The location shown on the map is approximate and is included for information purposes only.


Technogenie
Technogénie Ressources Inc. est une entreprise spécialisée en recrutement de ressources humaines techniques (ingénierie, gestionnaire, technique de génie, technologies de l'information, vente et représentation, approvisionnement et métiers techniques) ainsi qu'en gestion de carrière...
View Job Offers