Mechanical Maintenance Coordinator
---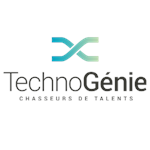 Our client is a major international metallurgical group with facilities in more than 50 countries. They are currently looking for a mechanical maintenance coordinator for one of their plants.
Nature of position
Under the supervision of the senior maintenance coordinator, your job will be to plan, organize, produce estimates for, and supervise the work of a team of mechanical maintenance employees in order to meet operational needs.
Plan, organize, coordinate, manage, and control day-to-day activities involving preventative and corrective maintenance on production equipment and related parts within your sector;
Ensure that equipment is back up and running quickly after equipment failure;
Ensure that labour is available in keeping with the planned maintenance schedule;
Manage your team's performance;
Assign work to staff, communicate the instructions necessary for maintenance activities to be carried out smoothly, and convey the objectives;
Supervise maintenance work on the floor in order to control how it unfolds;
Ensure that a healthy, clean, and safe workplace is maintained;
On a daily basis, track the maintenance activities in your area of expertise (evaluation of emergencies and developments related to said emergencies, compilation of performance measures, follow-up with the parties involved in any anomalies involving facilities and production equipment, tracking performance indicators, etc.);
Actively take part in analyzing anomalies and implementing corrective actions;
Work on implementing various projects in cooperation with the engineering and production teams;
Carry out any other task related to your duties.
Required qualification
College diploma or university degree in mechanical engineering;
Minimum of 3 years of relevant management experience in the manufacturing sector;
Know and use maintenance, management, planning, and control techniques;
Demonstrate that you are focused on results, productivity, development, and process improvements;
Proven ability to achieve goals and demonstrate autonomy and skill in leading staff;
Proficient with standard computer-based tools and ability to use various software programs related to logistics and management;
Communication, teamwork, and motivational skills.
Education / training
Bachelor in mechanical engineering , D.C.S. - Mechanical engineering technic
---
The location shown on the map is approximate and is included for information purposes only.


Technogenie
Technogénie Ressources Inc. est une entreprise spécialisée en recrutement de ressources humaines techniques (ingénierie, gestionnaire, technique de génie, technologies de l'information, vente et représentation, approvisionnement et métiers techniques) ainsi qu'en gestion de carrière...
View Job Offers