Mechanical designer / project manager
---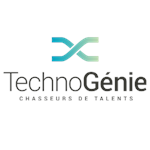 Our client, a manufacturing company, specialized in industrial handling solutions, is currently looking for a mechanical designer / project manager.
Nature of position
Under the supervision of the company management, you will have as main mandate the management, design, the drawing and production start of standard and tailored industrials equipment. You will also have to ensure the respect of the deadlines and the quality of the products until the delivery.
Do the design, the selection and the purchase of products components ;
Ensure the planning, the organization and the follow-up of the projects ;
Prepare the technical drawings, sketch and models for client approval ;
Participate at the standard equipment design and create new tailored equipment ;
3D conception and 2D drawing of industrials equipment while complying with customer standards and requirements ;
Carry out various follow-ups with internal and external customers in order to obtain all the relevant additional information to ensure the smooth running of the projects under his responsibility ;
Provide technical support to the internal team including the production team ;
Prepare purchase orders for materials and make requisitions for projects ;
Manage the budget of each of its projects: determination of the costs produced, the design, time and materials used ;
Optimize costs and analyze cost prices when projects are closed ;
Make sure to always deliver quality work and respect the deadlines imposed by the client ;
Perform every other task suitable with your functions.
Required qualification
DEC in mechanical engineering or other related field ;
Minimum of 7 to 10 years of relevant experience in the field of design and planning ;
Master of SolidWork software ;
Have an excellent knowledge of the technical and manufacturing environment ;
Experience developing custom products and lifting equipment (an asset) ;
Knowledge of mechanical, electrical and hydraulic design ;
Have a good knowledge of the welding field, in particular the concepts of metal tube structures (mechanically welded) ;
Autonomy, sense of planning and organization ;
Ability to work in ambiguity and solve problems ;
Fluency, both oral and written, in French and English.
Education / training
D.C.S. - Mechanical engineering technic
---
The location shown on the map is approximate and is included for information purposes only.


Technogenie
Technogénie Ressources Inc. est une entreprise spécialisée en recrutement de ressources humaines techniques (ingénierie, gestionnaire, technique de génie, technologies de l'information, vente et représentation, approvisionnement et métiers techniques) ainsi qu'en gestion de carrière...
View Job Offers