Maintenance Supervisor
---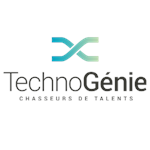 Our client is a sizeable international manufacturing company specializing in the manufacture of products for the construction sector. They are currently looking for a maintenance supervisor for one of their plants.
Nature of position
Under the supervision of the plant manager, your job will be to take care of maintenance and improvements to the growing maintenance department, while respecting applicable laws and regulations. You will oversee and coordinate the maintenance department's strategic direction and make sure things are running smoothly and are well maintained in the production units, shipping, maintenance department, quality department, offices, buildings, and the grounds, while respecting the environment/energy usage and budget allocations. In addition, you will coordinate those activities with projects already implemented in the previously mentioned departments.
Provide general supervision for maintenance work;
Supervise, coordinate, and evaluate maintenance workers;
Evaluate labour needs;
Supervise the training of new staff;
Plan maintenance and improvement work on machinery and the plant in general;
Purchase maintenance supplies;
Hire subcontractors for maintenance and improvement work;
Propose improvements to equipment and plant facilities in general to the plant manager;
Manage the departmental budget;
Enter the hours worked by employees under your supervision into the payroll software;
Promote good communication with the other departments at the plant and within your team;
Carry out any other task related to your duties.
Required qualification
Bachelor's degree in mechanical engineering, or automated production engineering; college diploma in industrial maintenance or mechanical engineering; or other studies in a relevant field;
Minimum of 5 years of relevant experience in maintenance management;
Good command of spoken and written French and English;
Proficient with standard computer-based tools.
Education / training
Bachelor in automated production engineering , Bachelor in industrial engineering , Bachelor in mechanical engineering , D.C.S. - Industrial maintenance technology, D.C.S. - Mechanical engineering technic
---
The location shown on the map is approximate and is included for information purposes only.


Technogenie
Technogénie Ressources Inc. est une entreprise spécialisée en recrutement de ressources humaines techniques (ingénierie, gestionnaire, technique de génie, technologies de l'information, vente et représentation, approvisionnement et métiers techniques) ainsi qu'en gestion de carrière...
View Job Offers