Head of supply and logistics
---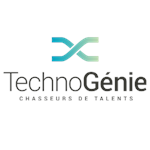 Our client, a manufacturing company, firmly established in Québec since more than 65 years, specialized in development and manufacturing of products intended for the residential construction sector is currently looking, for his factory at the cutting edge of the technology, for a Head of supply and logistics.
Nature of position
Under the supervision of the operations director, you will have as main mandate to actively participate in the management of the company's raw material supplies. You will also be responsible for the reception department, inventory management and the location of materials in the factory. As such, you will :
Carry out the planning, the organization, the management and control of the supply and reception department, and optimize the reception, inventory and MRP process ;
Supervise and take responsibility for the supply strategy ;
Control the supply process of raw materials for the production (manage the MRP) ;
Supervise supplier reminders and follow-up of orders to be received ;
Support the research and development department for specific research and requests ;
Monitor the merchandises transport tracking ;
Establish purchasing statistics and prepare annual purchasing reports ;
Proceed to the creation and control of performance indicators for his department ;
Ensure the management of all inventories in the company and verify the end-of-year inventory;
Follow up and validate volume discounts according to supplier agreements ;
Inform the organization of trends and various new products on the market ;
Process price differences and approve invoices ;
Supervise the management of merchandise returns ;
Keep price lists up to date ;
Develop and maintain product codifications ;
Perform every other task compatible with your function.
Required qualification
Bachelor in operations and logistic management, in business administration, DEC in administration, in merchandise management or supply, certificate in supply chain management, or any other relevant training ;
5 years of experience in supply and 3 years of experience as a supplier's team manager ;
Experience as a supply team manager (an asset) ;
Knowledges in MS Office Suite ;
Knowledges of a manufacturing system (MRP) ;
Knowledges of accounting data ;
Have strong interpersonal skills ;
Be able to work under pressure ;
Demonstrate significant organizational skills and a strong sense of responsibilities ;
Ability to manage multiple projects ;
Proficiency in english (functional).
Education / training
A.C.S. - Purchasing management , Bachelor in business administration , Bachelor in operations engineering and logistics, D.V.S. - Business administration
---
The location shown on the map is approximate and is included for information purposes only.


Technogenie
Technogénie Ressources Inc. est une entreprise spécialisée en recrutement de ressources humaines techniques (ingénierie, gestionnaire, technique de génie, technologies de l'information, vente et représentation, approvisionnement et métiers techniques) ainsi qu'en gestion de carrière...
View Job Offers