Financial Security & Investments Associate Advisor
---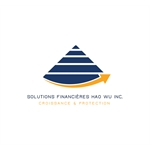 Who is Hao Wu Financial Solutions Inc.?
Originally from Beijing, China, Jeffrey (Hao) Wu studied in London, UK before completing his bachelor's degree at McGill University in Montreal. QC. In 2017, as a new but quickly successful financial security advisor, he created his own company, Hao Wu Financial Solutions Inc.
Today, Hao Wu Financial Solutions inc. is a full service financial advising firm under the banner of Sun Life Financial. We embrace the Sun Life mission of helping clients to achieve lifetime financial security and live heathier lives by providing insurance, wealth, group benefits & pension solutions.
Because of the growing amount of work and motivation, Julien Valat joined Jeffrey in early 2020 as an associate advisor. We are now among the most fast-growing, high-performing (and coolest!) teams under Sun Life's banner and are known for our outstanding service and our ability to build lasting client relationships. The team was awarded regional holistic advisor of the year / elite parner and Top 10 in revenue leader under 5 years in Canada in 2020.
Coming from minority groups ourselves, we are proud advocates for diversity in and out of the workplace. We always do our best to have a good impact in the immigrant and LGBTQ communities of the Greater Montreal area by constantly helping our peers with our knowledge and advice.
We aim to build an industry-leading financial services practice with an inclusive and collaborative culture; now it's the best timing for you to jump on this rocket ship 🚀
We are looking for…
Someone who is ready to make a difference because we are not your regular advisor. We are flexible, modern, friendly, dynamic, and most of all we genuinely want to help individual, families and businesses to feel better with their finance, stress less and reach their goals!
Someone who naturally thrives in client-facing situations, even virtually 😉. Because we advise our clients as we would advise our dearest friends… and a lot of them actually are!
A cheerful team-player with an entrepreneurial growth mindset and prioritization skills. Someone independent, proactive and who is not afraid to speak their mind (always respectfully, of course).
An open-minded individual, respectful of difference & diversity… simply because we are in 2021!
What would be expected of you?
Prospecting & Developing New Businesses
Develop business by bringing more prospective customers and meet qualitative and quantitative targets of the firm.
Servicing clients & leads
Work closely with clients (existing & new) and prospective customers to provide financial reviews, discuss portfolio updates and suggest personalized comprehensive solutions based on their situation and goals.
Teamwork
Participate fully as a team member, take initiatives to grow the business, bring ideas to the table, raise matters when necessary, etc.
Compliance
Ensure the sound administrative management of client accounts and records, in accordance with the relevant regulations.
Training
Stay knowledgeable about emerging issues, market trends and industry codes of conduct as well as participate in various training programs to ensure the quality of advice being offered to clients.
What are the requirements?
Fluent in French & English
Licence for Insurance of Persons LLQP (Life License Qualification Program)
And/Or Mutual Funds licence
If you don't have any of these, you would be expected to get them within 3 months of hiring, and complete the mandatory training in order to be fully operational as quickly as possible.
Passionate about personal finances and motivated to develop your knowledge and skills in this field.
Very comfortable with using technology and tools like the Microsoft Office Suite, OneDrive, Salesforce (or any kind of CRM solution) and eager to learn fast how to use our in-house tools.
Comfortable with working remotely.
Strong aptitude for sales & Result-driven, but always with a superior client service orientation.
What would make the difference?
Proficient in a third language.
Experience in the insurance or investments domain, for example as a financial security advisor, investment advisor, etc.
Bring a block of business. Existing clients – especially if you are already an advisor under Sun Life's banner.
Good listener. Tactful and sympathetic communicator who can exchange ideas in a clear and harmonised way.
Extraverted personality. Actively building connections on social media (and in real life once the pandemic will be under control!) & strong enthusiasm to meet and connect with people.
Enjoy traveling and delicious exotic food (yes, poutine counts!). So, we can have nice conversations, not only about work!
What's in it for you?
Sun Life's Industry-leading support. You will have access to Sun Life's comprehensive supports:

Training programs to develop your knowledge, confidence, and skills.
Tools and technology to facilitate efficient business production and management.
Experienced management and consultant teams to help you succeed.
Estate & Financial Planning Services (EFPS) and Insurance Sales Support (ISS) to help you and serve the better the more complicated cases

Performing, Diversified & Caring team.
Work-Life Balance. Sure, we expect you to work a minimum of approximately 35 hours a week, but we are not really "hours" oriented i.e. you can have flexible schedules as long as the tasks are completed, and the targets reached.
Workplace flexibility. We are supporting work from home, cafes, coworking spaces, even in a chalet or by a rooftop swimming pool if you can still be professional, responsive, and fully productive.
Team activities, night outs & dinners: because once the pandemic is under control, we'll all need it 😊
Vacations: 2 weeks (negotiable, depending on work experience)
Workation possible, after 3 months of employment (yes, that's a thing, and that can be pretty nice!)
Rewarding compensation structure: Base salary (negotiable if you bring a block of business) + commission + bonus structure. Licence/Registration fees for insurance and mutual funds are paid for. All tech tools are paid for (Work laptop, Zoom, Salesforce, social media posting tool, etc.). Personal Health Insurance.
Inclusiveness
Diversity and inclusion are the core of our values, A diverse workforce with wide perspectives and creative ideas benefits our clients, the communities where we operate and all of us as colleagues. We welcome applications from qualified individuals from all backgrounds.
Recruitment Process
COVID-19 has accelerated change across our workplace, including our hiring practices! As a result, you will be asked to connect with us virtually, and may not be required to meet in-person. We will explain how our video-interview technology will be used and will be on hand to answer any questions you might have.
We thank all applicants for showing an interest in this position. Only those selected for an interview will be contacted.
Who is Sun Life?
As a leading financial services company, Sun Life offers comprehensive insurance, investments, health, and group benefit solutions to millions of individuals and thousands of companies across Canada - and many more millions of clients around the world. Sun Life strives to support clients achieve lifetime financial security by helping them with their financial management needs. With a 150-years history of dedication, we are committed to enable our clients to live healthier lives and to bring a brighter future to the communities in which we all live and work.
---
The location shown on the map is approximate and is included for information purposes only.


Solutions Financières Hao Wu Inc.
Qui est Solutions Financières Hao Wu Inc.? Originaire de Pékin, en Chine, Jeffrey (Hao) Wu a étudié à Londres, au Royaume-Uni, avant de terminer son baccalauréat à l'Université McGill de Montréal. En 2017, il rencontre un succès rapide en tant que nouveau conseiller en...
View Job Offers