Engineering and Maintenance Director
---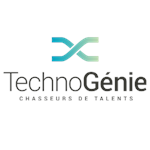 Our client is a large-scale manufacturing company that is among the world's leading consumer packaging companies. They are currently looking for an engineering and maintenance director.
Nature of position
Under the supervision of the plant manager, your job will be to supervise and oversee the engineering and maintenance department and to determine the strategic objectives of these sectors. You will adhere to the principles of the company by adopting result-oriented management. In addition, you will be a key player in maintaining a healthy, safe work environment in the areas under your authority.
Plan, organize, direct, and control the activities of the engineering and maintenance sector;
Prioritize objectives and manage the expenses of your department;
Evaluate and prepare budgets and CAPEX for plant projects and be responsible for authorizing expenditures and ensuring that said budgets and expenditures are respected;
Establish a program to control M&R inventories;
Monitor the performance of the different sectors you work with in order to control the results in keeping with performance indicators;
Supervise the development of guidelines and procedures aimed at structuring the activities of your sectors;
Serve as an important player in supporting production through the services your team provides;
Manage staff, evaluate performance, and see to the development of your employees;
Monitor the application of the various health and safety procedures and policies. Likewise, promote the company's regulations and policies, particularly with regards to health and safety;
Oversee and control activities related to the various government bodies involved in environment and protection of sites;
Supervise your team's progress on continual improvement projects related to your different sectors and ensure that established objectives are met (time and cost);
Serve as head of maintenance and repair work on the building and the site;
Manage the various contractors related to operations and to project management;
Carry out the administrative tasks necessary for effective management, including the selection and development of your employees, budget management, and employee safety;
Serve as an engineering contact person to the company's different plants as well as at the head office;
Carry out any other tasks related to your duties.
Required qualification
Bachelor's degree in mechanical engineering, electrical engineering, metallurgical engineering, or other relevant engineering studies;
Member of the Ordre des Ingénieurs du Québec;
Minimum of 5 years of relevant experience, with at least 3 years in personnel management;
Experience in project management (PMP certification is an asset);
Bilingual (French/English);
Good financial skills (understanding of budgets, analysis, cost tracking, impact of capitalization, etc.);
Strong knowledge of Lean / Six Sigma for continual improvement are considered an asset;
Able to travel on occasion.
Education / training
Bachelor in mechanical engineering
---
The location shown on the map is approximate and is included for information purposes only.


Technogenie
Technogénie Ressources Inc. est une entreprise spécialisée en recrutement de ressources humaines techniques (ingénierie, gestionnaire, technique de génie, technologies de l'information, vente et représentation, approvisionnement et métiers techniques) ainsi qu'en gestion de carrière...
View Job Offers