Engineer / Professional Practice Inspector (artwork, bridges and tunnels)
---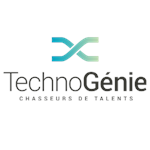 Our client is a major body of professionals whose mission is to ensure that the public is protected by actively making sure its members comply with laws and regulations and serve society with professionalism and integrity in the public interest. They are currently looking for a professional practice inspector.
Nature of position
Under the supervision of the head of the team supervising the practice of the profession, your job will primarily consist of performing professional inspection visits to members and working with them to develop their professional practice. During these visits, you will be tasked with examining the competency of the organization's members as well as the compliance of their files, book-keeping, and records at their place of work.
Inform the members of the organization about a range of topics dealing with professional practice, the legal framework of the profession, and rules of professional conduct ;
Collect and document information specific to the members inspected at individual meetings ;
Perform a professional inspection of files, collect the member's documents, books, and records, and document the details of the inspection in the member's inspection file ;
Analyze the results of the inspection, evaluate elements of risk as well as noncompliance, and write up the inspection report in accordance with the practices of the body, including the appropriate recommendations. The report must provide the necessary information for a decision on the file ;
Present the professional inspection committee with the list of deviations and deficiencies identified during the inspection and propose corrective measures, if applicable ;
Issue reports of inspections carried out, anticipate future inspection needs, and contribute to the establishment of the inspection program ;
Serve as an ambassador of the Ordre and respond to requests for information from the public and from members ;
Carry out any other tasks related to your duties.
Required qualification
Bachelor's degree in civil engineering, construction engineering, or other relevant engineering studies ;
Member of the Ordre des Ingénieurs du Québec ;
Minimum of 10 years of relevant experience ;
Experience in artwork, bridges and/or tunnels ;
Available for short trips within the province (mostly in Montreal) ;
Excellent knowledge of spoken and written French and English ;
An impeccable professional file and ethics.
Education / training
Bachelor in civil engineering , Bachelor in construction engineering
---
The location shown on the map is approximate and is included for information purposes only.


Technogenie
Technogénie Ressources Inc. est une entreprise spécialisée en recrutement de ressources humaines techniques (ingénierie, gestionnaire, technique de génie, technologies de l'information, vente et représentation, approvisionnement et métiers techniques) ainsi qu'en gestion de carrière...
View Job Offers