Electricity, Control, and Automation Specialist
---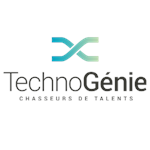 Our client is a company specializing in the development of innovative environmental solutions aimed at reducing greenhouse gas emissions through the application of thermal processes for the treatment of gaseous or solid effluent (industrial pollutants, biogas, biomass, etc.). They are currently looking for an electricity, control, and automation specialist.
Nature of position
Under the supervision of the head of engineering, your job will mainly consist of actively participating in various projects involving electrical / control and automation, as well as designing electrical / automated systems and programming PLCs. In addition, you will take part in project start-up on-site for certain clients (in Canada and the United States).
Carry out engineering and design work related to electrical transmission, control, automation (programming), and instrumentation for the various systems developed;
Work in cooperation with the process engineer to design and program control logic of systems and control panels;
Set out specifications for equipment to be purchased and select equipment to optimize system performance and project profitability;
Prepare budget estimates;
Prepare documentation for the projects for which you are responsible, including electrical equipment layout drawings, distribution, communication, cable routing, logic diagrams (Grafcet), and wiring diagram, system maintenance and troubleshooting procedures, etc.;
Actively contribute to purchasing, building, starting up, and maintaining systems, while ensuring that costs of projects under your purview are calculated with precision and are controlled;
Take part in developing a smart data acquisition and processing system allowing for monitoring and continual optimization of system performance;
Take part in team meetings for project follow-up and development of the company's technologies;
Work in cooperation with clients, partners, contractors, engineers, and draughtsmen;
Contribute to the ongoing process of documentation of the company's expertise and procedures;
Carry out any other task related to your duties.
Required qualification
Bachelor's degree in electrical engineering, automated production engineering, College diploma in electrical engineering, industrial electronics or other relevant education;
Minimum of 5 years of relevant experience;
Highly knowledgeable of automation;
Skilled with Human-Machine Interfaces (HMI), automaton programming languages, and operator interfaces;
Knowledge of instrumentation, electrotechnics, variable frequency drive and PID loop motor control;
Proficient with MS Office and with AutoCAD design software;
Bilingual (spoken and written French and English);
Available to travel outside the country on occasion in the event of commissioning.
Education / training
Bachelor in electrical engineering , D.C.S. - Electrical engineering technic
---
The location shown on the map is approximate and is included for information purposes only.


Technogenie
Technogénie Ressources Inc. est une entreprise spécialisée en recrutement de ressources humaines techniques (ingénierie, gestionnaire, technique de génie, technologies de l'information, vente et représentation, approvisionnement et métiers techniques) ainsi qu'en gestion de carrière...
View Job Offers