Building Estimator
---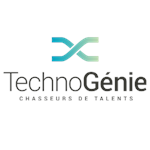 Our client is a construction contractor that mainly specializes in the construction of commercial buildings. They are currently looking for a building estimator.
Nature of position
Under the supervision of the Director of Operations, your job will be to estimate the costs of projects for which the company has decided to respond to the call for tenders or has been invited to bid.
Prepare project evaluations;
Prepare an assessment of the costs of materials, labour, and the equipment required to complete the construction project, based on bids, plans, and specifications;
Be able to provide an estimate within a design built context to identify the feasibility of a project;
Highlight the potential risks of projects being bid upon;
Take pictures and measurements, and record quantities;
Establish and maintain systems and procedures for bids, for control, and for reports;
Negotiate prices with suppliers and specialized contractors;
Keep an up-to-date list of suppliers, contractors, and subcontractors;
Communicate with professionals, owners, and trade contractors, and prepare economic feasibility studies on changes and adjustments to cost assessments;
Carry out any other tasks related to your duties.
Required qualification
Bachelor's degree in civil engineering or construction engineering, college diploma in civil engineering or architecture, college certificate in building cost assessment, or any other relevant studies;
5 years of experience in a similar position and market;
Ability to anticipate clients' needs and respond to their concerns with finesse and efficiency;
Able to plan, organize, and establish priorities in order to manage them effectively;
Able to multitask;
Proficient with computer tools such as Excel, estimation software (General Estimator, Go Estimation, or other), and MS Project;
Well acquainted with the working of the BSDQ (Quebec's bureau of submitted bids).
Education / training
Bachelor in civil engineering
---
The location shown on the map is approximate and is included for information purposes only.


Technogenie
Technogénie Ressources Inc. est une entreprise spécialisée en recrutement de ressources humaines techniques (ingénierie, gestionnaire, technique de génie, technologies de l'information, vente et représentation, approvisionnement et métiers techniques) ainsi qu'en gestion de carrière...
View Job Offers