Assistant Supervisor - Maintenance (Instrumentation and Control)
---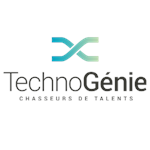 Our client, a large company specializing in the rolling and casting of metallurgical products, is currently looking for a chief mechanic.
Nature of position
Under the supervision of the maintenance supervisor, you will be responsible for carrying out general maintenance of the plant, and more specifically with regard to the electrical and electronic components and control instruments and equipment. As such, you will :
See preventive maintenance, repair and adjustment of automated systems, instrumentation and control equipment ;
Respond to service calls and maintain excellent relations with other departments, internal customers ;
Send the directives to the mechanic or assist him in the event of major breakdowns ;
Write and maintain maintenance and repair reports ;
Ensure compliance with preventive maintenance schedules ;
Participate in the improvement and installation of equipment and machines when required ;
Work in close collaboration with production in order to meet production start-up deadlines ;
Ensure the equipment is adjusted and calibrated so as to always provide optimum production performance ;
Analyze all kinds of circuits, diagrams and drawings relating to the installation, adjustment, calibration, construction, modification, maintenance and troubleshooting of different types of devices and systems ;
Keep a record of the operation and maintenance of the equipment. Participate in maintaining the parts inventory ;
Respect the security measures specific to the performance of his work. Keep your workplace, tools and equipment clean, in good condition and safe ;
Perform all other tasks compatible with your duties.
Required qualification
DEC in industrial electronics, industrial maintenance, electrical engineering, DEP in electromechanics of automated systems or other relevant training ;
Minimum of 4 years of relevant experience ;
Have good knowledge of programmable controllers and instrumentation ;
Knowledge of instrumentation will be an asset ;
Available to work on rotating shifts.
Education / training
D.C.S. - Electrical engineering technic, D.C.S. - Industrial electronics technology, D.C.S. - Industrial maintenance technology, D.V.S. - Automated systems electromechanics
---
The location shown on the map is approximate and is included for information purposes only.


Technogenie
Technogénie Ressources Inc. est une entreprise spécialisée en recrutement de ressources humaines techniques (ingénierie, gestionnaire, technique de génie, technologies de l'information, vente et représentation, approvisionnement et métiers techniques) ainsi qu'en gestion de carrière...
View Job Offers