RecruPro
January 15, 2016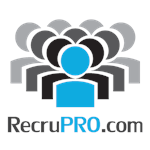 RecruPro offers specialized permanent technical human resources recruitment services.
We offer recruitment solutions for engineers, technicians, technologists, designers, production supervisors and managers, supply specialists, information technology and software specialists, estimators, project supervisors, etc.
We are an offshoot of a company called Technogénie Ressources, which has developed a solid reputation in Québec over more than 15 years as a leader in technical human resources headhunting.
Our team has the expertise needed to meet the needs of companies and organizations of all types and all sizes. Our goal is to help our clients equip themselves with top-notch human capital as we serve them with integrity and professionalism.
---
RecruPro Job Offers
---