Interior Designer
---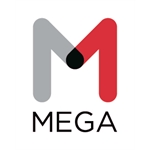 Are you ready to be a part of something bigger? As one of Canada's Best Managed Companies, Mega Group values the talents and abilities of our employees and seeks to foster an open, cooperative, and flexible environment in which employees can thrive. Being a proudly Canadian company means we're always looking for smart, enthusiastic, and passionate team members who reflect the communities we serve. Join our team today and take pride in helping our neighbours turn their businesses into success.
Make an impact with our Design team as an Interior Designer in our Boucherville office.
What you will do:
Investigate, identify, and define a strategy and implementation process for new methods to increase value through renovations or new store plans to the members.
Deliver high-quality renovations or new site projects on time and on budget; ensuring the goals and objectives of projects are accomplished within the prescribed time frame(s) and the funding parameters.
In charge of storefront signage integration and follow-up with members.
Support the company's initiatives during events to develop, order, and set up kiosks and develop/coordinate signage for events.
Conduct site surveys across Canada and draw base plans.
Adapt typical banner concepts to new space and complete construction plans; coordinating outside resources
Work with the team to ensure initiatives are carried out in a timely and effective manner including development of timelines, measurement milestones, and monitoring performance against budget.
Provide business advisory services to the members regarding best practices in areas such as design, construction and renovation, space planning, and departmental concepts.
Research and assist with initiatives relating to the long-term strategies of concepts and store planning.
Assist with the selection of contractors as required.
Make/ supervise budget estimate and materials quotes; ensuring follow up required
Ensure any information related to any project shall be easily accessible by any person in the design department and in an orderly manner.
Ensure all design initiatives align with overall corporate expectations and objectives.
Work as part of the design team towards the overall success of the company and its subsidiaries including their shareholders and member stores.
Build and maintain relationships with the client and ensure the project comes to full completion.
Maintain the highest level of communication with members and participate in the activities of committees and/or task forces as required.
Who you offer:
Minimum two (2) years' experience in commercial design is required
DEC in interior design
Fluently bilingual (French/English) – able to speak, read, and write in both languages
Must have a valid Canadian driver's license
Proficient with CAD, Photoshop, and Sketchup
Experience using Vectorwork is an asset
Proficient in Microsoft Office Suite; specifically, Excel
Detail-oriented
Open mindset for learning new skills and growth
What we offer:
Health and Dental coverage
Health Care Spending Account
Lifestyle Account
Gainshare
RRSP Plan
Employee Assistance Program
Social and charity committees
Hybrid work possibilities
Healthy work-life balance
Positive company culture
Training and development opportunities
The personal fulfillment of supporting local businesses
Who we are:
Making independent retailers stronger is not just a tagline, it is our entire reason for being. For more than 55 years, Mega Group has provided a competitive edge to like-minded Canadian independent home goods retailers by providing programs and services that save them time and money. Entirely member-owned, Mega Group provides the combined expertise and scale in the areas of Retail financial support, Digital business, and Business Fundamentals that our members cannot easily access or afford on their own.
---
Voir la localisation

Entreprise
La position affichée sur la carte est approximative et à titre indicatif.


Mega Group Inc.
Chez Mega Groupe, la Force des détaillants indépendants est bien plus qu'un slogan, c'est notre raison d'être. Depuis plus de 55 ans, Mega Groupe offre un avantage concurrentiel aux détaillants indépendants d'ameublement au Canada ayant des vues similaires en leur fournissant des programmes...
Voir les offres